Alumni
---
---
"What's Good?" - Share your GOOD NEWS
Alumni, current students and faculty are invited to submit creative and professional achievements on behalf of yourself, a classmate or a colleague from Theatre and Dance at Wayne State University! Your submission will be shared within our department and college (CFPCA) and may be highlighted on our social media pages! Be sure to follow Theatre and Dance at Wayne on LinkedIn, Facebook, Instagram and TikTok.
---
We're proud of our accomplished theatre and dance alumni!
Ruben Santiago-Hudson won the 1996 Tony Award for acting in Seven Guitars. Santiago-Hudson earned his master's from Wayne State University and an honorary Doctor of Humane Letters from Buffalo State College. He is known for his work in The Devil's Advocate, American Gangster, Castle, and Mr. Brooks.
Garth Fagan is recognized as "one of the great reformers of modern dance." His world-renowned choreography for The Lion King earned him a Tony in 1998 and an Olivier award in 2000. He continuously re-invents and creates dance vocabulary through his extensive repertoire of modern dance. This includes movement and energy of Afro-Caribbean, the technicality and foundation of ballet, and the exploration of post-modern dance. Fagan continues to be celebrated for his contribution to the dance and world community.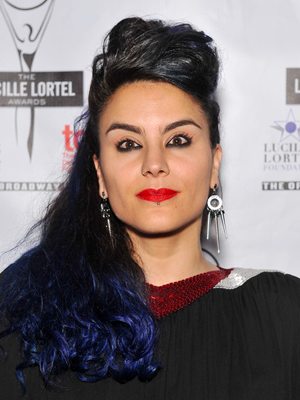 Sonya Tayeh is a familiar face to the dance community in Detroit as well as across the country as she continues to push boundaries on TV and on the stage. She joined Fox's So You Think You Can Dance in 2002. She has choreographed for Madonna, Florence and the Machine, Kylie Minogue, and Miley Cyrus. She also choreographed Andrew Lippa's musical The Wild Party, at Encores! Off-Center. Her latest endeavors include working with the Martha Graham Dance Company and presenting her work at The Joyce in NYC. Tayeh is the choreographer for Broadway's Moulin Rouge The Musical.
Ernie Hudson is best known for his role as Winston Zeddmore in 1984's Ghostbusters and can be seen in Netflix's original series, Grace & Frankie. Hudson combined his love for writing and acting and created the Actor's Ensemble Theatre in Detroit. He received his B.A from Wayne State University and his M.F.A degree from the Yale School of Drama. Hudson's other credits include Congo and The Hand that Rocks the Cradle.
S. Epatha Merkerson is a Detroit native who received her B.F.A. degree and Honorary Doctor of Humane Letters from Wayne State University. S. Epatha Merkerson is one of the most well-known actors in Dick Wolf's series Law & Order. She has appeared in 2 Broadway productions (The Piano Lesson, Come Back Little Sheba). Merkerson's film credits include Lackawanna Blues and Lincoln. Her TV credits include Law and Order, Pee-wee's Playhouse, The Cosby Show and Frasier. Merkerson has won 2 Obie Awards, 4 NAACP Awards, an Emmy, Golden Globe and SAG award and has been nominated for 2 Tony Awards and the Drama Desk Award.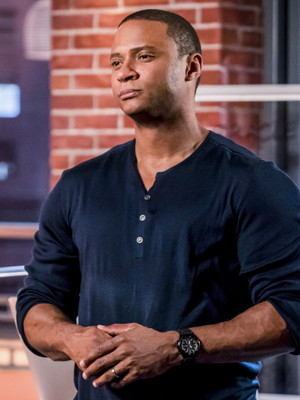 David Ramsey is a Detroit native who attended Mumford High School and then Wayne State University where he received his B.F.A degree. David is best known for his role on Blue Bloods and the current television series, Arrow, as John Diggle. Film Credits include Pay It Forward, The Nutty Professor, Con Air, Ali: An American Hero, and For Your Love.
Sam Richardson began his career doing comedy at Second City. He moved from Detroit to Chicago and now resides in L.A. He can be seen on the HBO show Veep as Richard Splett. Richardson is a primary writer/creator and co-starring alongside Jason Sudeikis in the Detroit-filmed, 2017 television series, Detroiters, and can also be seen in Mike and Dave Need Wedding Dates.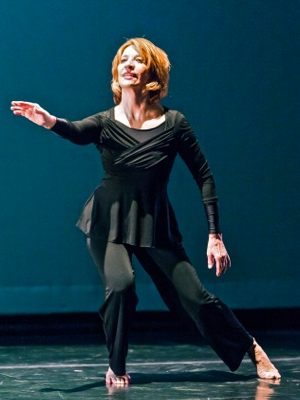 Barbara Selinger holds a master's in Education in Dance from Wayne State University. After graduating, she studied with many distinguished professional dancers and companies such as the Jose Limon Dance Company and the Bill Evans Dance Company. Currently, she is Artistic Director of the prestigious Detroit Dance Collective. In 1987, she was awarded Dance Teacher of the Year by the Michigan Dance Association. In 1989, she received the celebrated Arts Achievement Award in Dance from WSU and was selected as the Farmington Artist in Residence in 1997. As well as touring with DDC, she tours her own solo concert and directs choreographic residencies in colleges and universities.
Tom Skerritt is a Detroit native and he has appeared in more than forty films and more than two hundred television episodes since 1962. He is known for his roles in MASH, Alien, Top Gun, A River Runs Through It, Up in Smoke, and the television series Picket Fences. Skerritt has earned several awards and nominations, including a Primetime Emmy Award for Outstanding Lead Actor in a Drama Series in 1993 for Picket Fences.
Bryan Baira graduated from Wayne State University in 2011 with a B.F.A. in dance. He danced with Nicholas Leichter Dance from 2009 to 2012 as well as the Brian Brooks Moving Company from 2011-2014. Strimpel is the co-director of B.S. Movement. He has performed internationally and across the U.S. in venues including The Joyce Theater, Joyce SoHo, Brooklyn Academy of Music, Jacob's Pillow, Bates Dance Festival, Joe's Pub, Hundred Grand SoHo and many others. He teaches classes in NYC regularly at Gibney Dance at 280 Broadway. Strimpel is honored to have been selected as one of Dance Magazine's 'Top 25 to Watch' in 2013.
Barbara Tarbuck participated in WSU's production of Where's Charley, which toured through Europe. She was granted a Fulbright Scholarship to LAMDA. She then moved to New York to pursue her acting career. Tarbuck played Lady Jane Jack on General Hospital and appeared on American Horror Story. Barbara Tarbuck passed away December 26, 2016.