Community programs
The Maggie Allesee Department of Theatre and Dance provides a number of community outreach opportunities for local communities and schools. For minimal cost, our touring companies will come to your school or community space to perform. Not only are these tours highly entertaining, they're also deeply engaging. Submit a booking request for a Touring Ensemble to visit your school!
---
Touring Ensembles
Company One provides entertainment and education through exciting dance performances designed for audiences of all ages both on campus and at venues throughout metro-Detroit. Company One dancers are all Dance majors in the Maggie Allesee Department of Theatre and Dance and are selected by audition.

Company One productions use contemporary dance choreography, narration, technology, and music in a format that is lively and enjoyable. Each program features the choreography of company dancers, local artists, and esteemed national guest artists. Submit a booking request for Company One to visit your school.
To Sangana and Company One community classes at The Ford House
Nov 12th Pulse Conference lunch performance - virtual from Studio B
Nov 13th Ford House Children's Show + Lecture + Evening Concert - To Sangana/Company One
Sat Dec 4th - Hustle and Grit SHOWS!!!!
Winter Touring Schedule as of Today:
Warrior in the Wings Jan 15th
Sun Jan 16th - Community Dance Day "Ignite"! - Virtual with the Dance Center
Sun Jan 30th tentative date - Community Dance Day "Ignite"! - at Studio Detroit
Spring Concert - April 1-3rd in the Maggie Theatre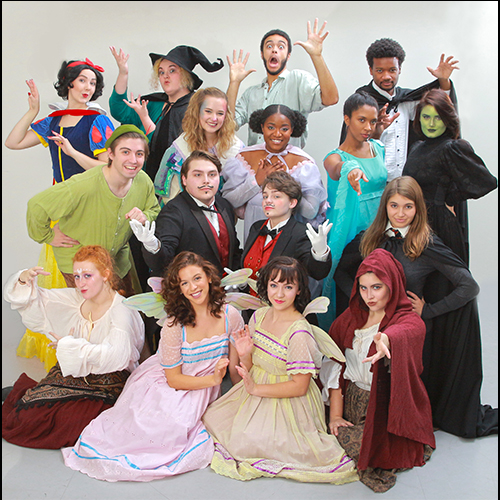 Motor City Cabaret is an exciting musical theatre outreach program brought to you by the theatre students at WSU. Motor City Cabaret aims to create an awareness and appreciation of the art of musical theatre and dance through an energetic and informative 50-minute performance. 
Submit a booking request for Motor City Cabaret to visit your school.
Freedom Players is one of the two ensembles within the Black Theatre and Dance Program. In our efforts to reflect the times of our ever-changing socio-political climate, Freedom Players is committed to performing works centered on illuminating social justice themes. Our productions and outreach programs strive to use the performing arts as a bridge between communities. We tour our current shows or offer workshops to the students in Detroit Public Schools and the Detroit Metro Community, to utilize performance as a means for open conversations about race, status and social norms. 
Submit a booking request for Freedom Players to visit your school.
To Sangana (pronounced TOH-san-GAH-nah) is a dynamic dance company that thrills audiences with African-derived dance and drum presentations, that are guaranteed to inspire, invigorate, educate, and entertain. The company celebrates rich cultural traditions from the African heritage, as well as the contemporary African-American experience. African Dance fuses music, theatre, visual art, and movement to form a complete artistic and cultural statement. African dance today reaches a worldwide audience through the rigorous, theme-based, and excitingly joyful dedication of professional dancers and musicians. 
Submit a booking request for To Sangana to visit your school.
Children's Theatre - Each spring, the Maggie Allesee Department of Theatre and Dance tours a children's theatre production free of charge to Detroit Public Schools Community District. Our mission is to engage Detroit children in a performing arts experience that excites and educates them.
Submit a booking request for Children's Theatre to visit your school.
---
Summer Programs
Baira Dance Intensive
Baira Dance Intensive is an in-depth practice with BAIRA | MVMNT PHLSPHY reflex/response methods, contemporary partnering and performance studies.
Using different physical tools and games, we will challenge our creative movement instincts; refining our reflexes and becoming more confident in our moving bodies. We will throw, catch, tumble and fly together in a vigorous partnering technique that explores trust, vulnerability and responsibility with the weight we give and receive.
This intensive will test our comfortability with the cycle of connecting, disconnecting and reconnecting, allowing us to move through our dance training and our life with greater flexibility and strength.
---
Special Events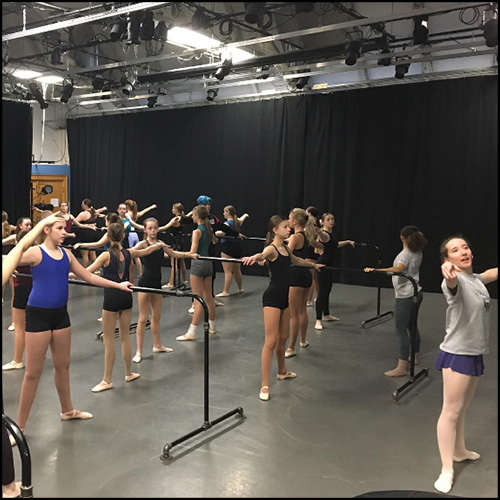 Community Dance Day by Company One
Build new relationships and develop essential mind-body awareness in a fun-filled environment. The day will be composed of a variety of dance classes ranging in styles from ballet to belly dancing. Ages 7 and older are welcome to join Company One dancers for this exciting day of dance classes open to the community.
Noel Night
Noel Night is an annual community event that takes place in Detroit's Cultural Center. In collaboration with Artistic Director, Lisa Rose LaMarre Wilmot, Company One dancers showcase a brand new 50-minute dance concert that features choreography from a nationally recognized guest dance artist and our students. Through movement, spoken word, and the creative process the dancers will engage you in an experience to remember.