Producing companies
Theatre and Dance at Wayne professional company training labs
The Maggie Allesse department of Theatre and Dance at Wayne State is home to several unique producing companies. Led by faculty (with the exception of The Underground), students learn how to produce theatre and dance productions for live audiences by working within company models.
Companies include: Company Fresh, Company One, Dance Workshop, Freedom Players, Motor City Cabaret, Theatre for Young Audiences (TYA), To Sangana, and The Underground.
---
Company Fresh is a first-year creative opportunity for students in the Theatre and Dance department. The company actively investigates all areas of theatre and dance within the tenets of equity and inclusion in the arts. Through collaboration, the students devise and develop an original production.
Company One provides entertainment and education through exciting dance performances designed for audiences of all ages both on campus and at venues throughout metro-Detroit. Company One dance productions create a lively experience throught the use of contemporary dance choreography, narration, technology, and music. Each program features the choreography of company dancers, local artists, and esteemed national guest artists.
To Sangana (pronounced TOH-san-GAH-nah) is a dynamic dance company that thrills audiences with African-derived dance and drum presentations, that are guaranteed to inspire, invigorate, educate, and entertain. The company celebrates rich cultural traditions from the African heritage, as well as the contemporary African-American experience. African Dance fuses music, theatre, visual art, and movement to form a complete artistic and cultural statement. African dance today reaches a worldwide audience through the rigorous, theme-based, and excitingly joyful dedication of professional dancers and musicians. 
Dance Workshop is a student produced-company at Wayne State University that gives its members a creative outlet to choreograph, perform, and grow as artists. The company aims to embody all characteristics of a professional dance company including showcase, outreach, fundraising, and publicity responsibilities. Dance Workshop continues to strive for excellence and innovation in the education of emerging artists in the dance world.
Wayne State University is proud to produce plays for young people's enjoyment and to actively explore the beauty, diversity, complexity and challenges of the world around them through the dramatic arts. We wish to support the development of their creative voice, imagination, and understanding of drama and its role in our global society. Our Children's Theatre shows begin touring in May and are offered at no cost to Detroit Public Schools Community District. 
Freedom Players is one of the two ensembles produced by the Black Theatre and Dance Collective. In our efforts to reflect the times of our ever-changing socio-political climate, Freedom Players is committed to performing works centered on illuminating social justice themes. Our productions and outreach programs strive to use the performing arts as a bridge between communities. We tour our current shows or offer workshops to the students in DPSCD and the Detroit Metro Community, to utilize performance as a means for open conversations about race, status and social norms.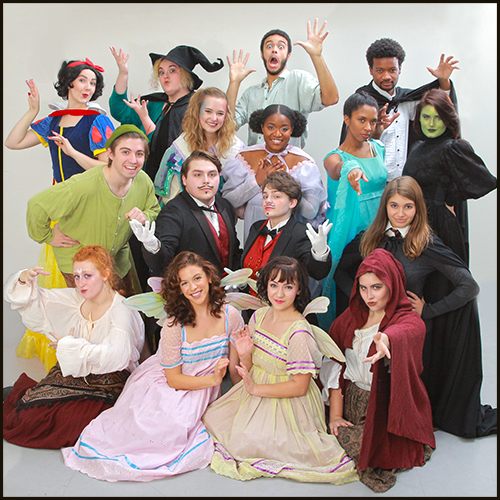 Motor City Cabaret (MCC) is a musical theatre performance and outreach program that tours a family-friendly and LGBTQIA+ inclusive, musical revue to local schools, libraries, and community centers. Our program aims to create an awareness and appreciation of the art of theatre and dance through an energetic and informative hour-long performance. Our shows are devised by our Musical Theatre students and faculty and include the best numbers from Broadway's most recognizable shows.
The Underground productions are student-led and student-run, allowing aspiring artists to discover, create, and present their theatre and dance visions. The series offers an array of stories and experiences.  Audiences will emerge enlightened and entertained.