Dr. Mary Anderson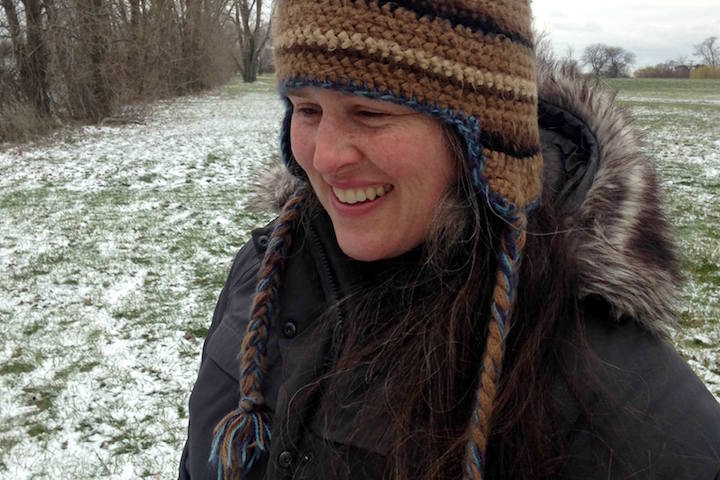 Associate Department Chair

3365 Old Main
Office Phone
313-577-3508
Biography
Mary teaches courses within the performance and critical/theoretical tracks for students in the BA, BFA, MA and PhD programs. She is also the founding director of the Performance/Exchange, one of the Department's community engagement and teaching artist training programs.
Mary's message for this year comes by way of Suzan-Lori Parks, who suggests that you...
"entertain all your far-out ideas."
Area of Expertise
Devised and Generative Performance-Making
Theatre in Educational, Community and Social Contexts
Puppetry and Children's Theatre
Writing for Performance
Teaching Artist Training
Degrees and Certifications
Ph.D. Performance Studies, University of California, Davis 2009
M.F.A. Dramatic Art, University of California, Davis 2007
M.A. Theatre Arts, California State University, Sacramento 2003
B.A. History, University of California, Davis 2000
Recent Publications
Anderson, M. Meeting Places: Locating Desert Consciousness in Performance. Amsterdam and New York: Rodopi, 2014.
Anderson, M. and Doug Risner. Hybrid Lives of Teaching Artists in Dance and Theatre: A Critical Reader. Amherst, New York: Cambria Press, 2014.
Anderson, M. 'Oprah Feelin: Technologies of Reception in the Commercial Flash Mob.' Embodying Consciousness: Reconfiguring Performance Technologies. Jade McCutcheon and Barbara Sellers-Young, eds. Basingstoke: Palgrave Macmillan, 2013.
Anderson, Mary Elizabeth. 'Stretching Time, Writing Groundless Forms of Meaning': Inviting an Aporetic Consciousness of Reflection into Performance's Aftermath.' Canadian Journal of Practice-based Research in Theatre 5.1 (August 2013).
Anderson, M. and Doug Risner. 'Art Life in Action: A Case Study of a Teaching Artist in Theatre.' Teaching Artist Journal 11.3 (July 2013): 139-146.
Anderson, M., Doug Risner and Michael Butterworth. 'The Praxis of Teaching Artists in Theatre and Dance: International Perspectives on Preparation, Practice and Professional Identity.' International Journal of Education & the Arts 14.5 (April 2013): 1-24.
Anderson, M. 'Essai: Keeping the Place Alive.' Theatre, Dance and Performance Training 4.1 (March 2013): 127-130.
Anderson, M. and Richard Haley. 'Going Home: Mike Kelley, Mobile Rhetoric, and Detroit.' Body, Space & Technology 11.2 (March 2013).
Anderson, M. 'Moving, Writing, Failing: Spatialities of Ambivalence in Detroit's Ruinscapes.' Eds. Dee Heddon and Sally Mackey. RIDE: The Journal of Applied Theatre and Performance 17.2 (May 2012).
Risner, D. and Anderson, M. 'The Highly Satisfied Teaching Artist in Dance: A Case Study' Teaching Artist Journal 10.2 (April 2012).
Anderson, M. "The Up: A Dialogue Between Detroit and Theatre." Ed. Peter Campbell. Theatre Practice: The Online Journal of the Acting/Directing Symposium of the Mid-America Theatre Conference1 (March 2012). http://www.theatrepractice.us/
Anderson, M. and Risner, D. "A Survey of Teaching Artists in Dance and Theatre: Implications for Preparation, Curriculum & Professional Degree Programs." Arts Education Policy Review 113 (January 2012).
Anderson, M. "In/between/Place: Tess de Quincey's Bodyweather of the Central Desert." Brolga: An Australian Journal About Dance 34 (June 2011).
Anderson, M. "Laban for Student Actors: Probing Physical and Mental Limits." Journal of Dance Education 11.2 (June 2011).
Anderson, M. 'Nature in Migration and the Natural Migrant: Performing African Settlement in Tasmanian Community Arts.' African Theatre: Diasporas. Christine Matzke and Osita Okagbue, guest eds., Martin Banham, James Gibbs and Femi Osofisan eds. Oxford: James Currey (2009).
Anderson, M. 'Altered States: Truth and Torture in Stephen Sewell's Myth, Propaganda and Disaster in Nazi Germany and Contemporary America.' Canadian Journal of Practice-Based Research in Theatre 1 (2009).
Anderson, M. 'Engrounded: A Developing Theory of Site-Based Performance Practice in the Context of Cognitive Linguistics.' About Performance 7 (2007).
 
Awards and Honors
WSU Graduate School Outstanding Graduate Mentor in the Arts & Humanities 2014
WSU Alumni Faculty Service Award 2012
WSU College of Fine, Performing and Communication Arts Teaching Award 2012
WSU Humanities Center: Resident Scholar 2010-12
WSU Office of the Vice President for Research: Research Enhancement Program in the Arts and Humanities Award 2010-11
Kresge Foundation: Community Arts Award 2010-11
WSU College of Fine, Performing and Communication Arts: Faculty Creative/Research Grant 2010
Faculty Mentor - WSU Undergraduate Research and Creative Projects Awards 2009 - 2015
WSU Humanities Center: Working Group Funding 2009
WSU CFPCA: Faculty Development Grant 2009
Fulbright Postgraduate Scholarship 2007